Tea Towel by Nature Walk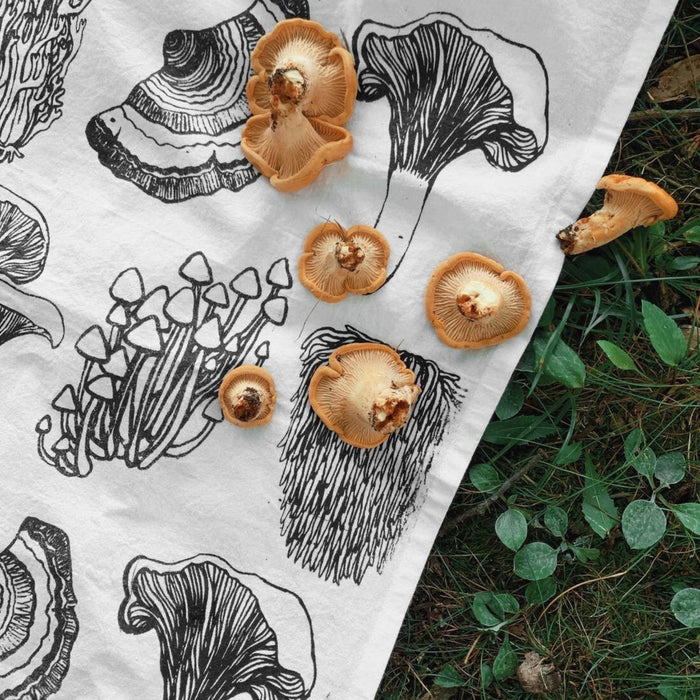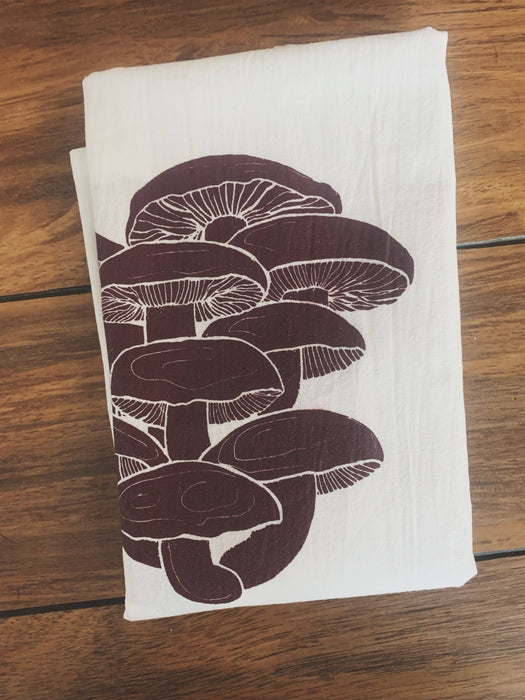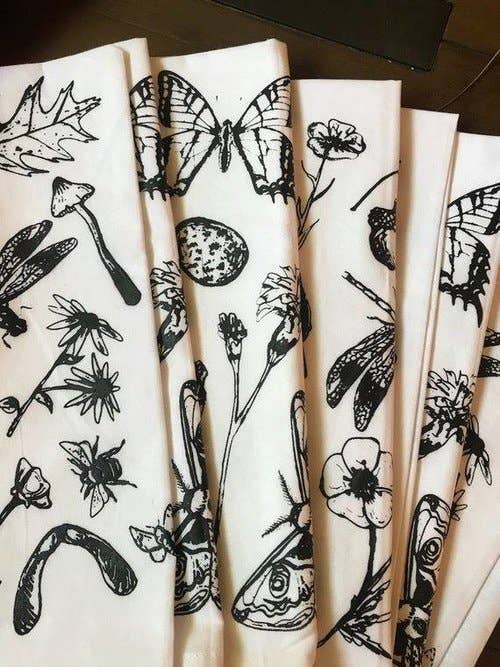 Printed by hand with black ink in Nature Walk's studio in Yankee Springs, Michigan. Each towel is unique!
Michigan Mushrooms: features mushroom illustrations, including the chanterelle, lion's mane, coral, chicken of the woods, and enoki mushroom.
Michigan Wildlife: features Nature Walk's Michigan Wildlife theme.
Mushroom Gills: features a deep reddish brown color and original design by Nature Walk.