Oak Leaf Napkin Holder by Nature Niche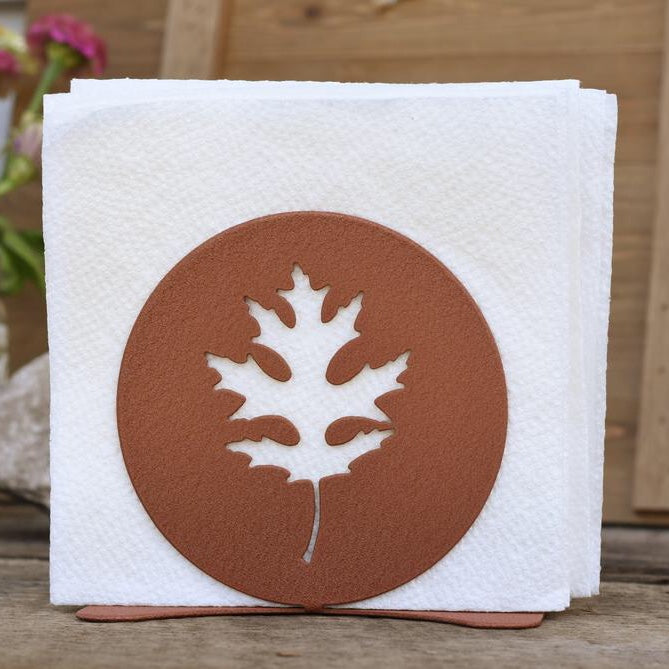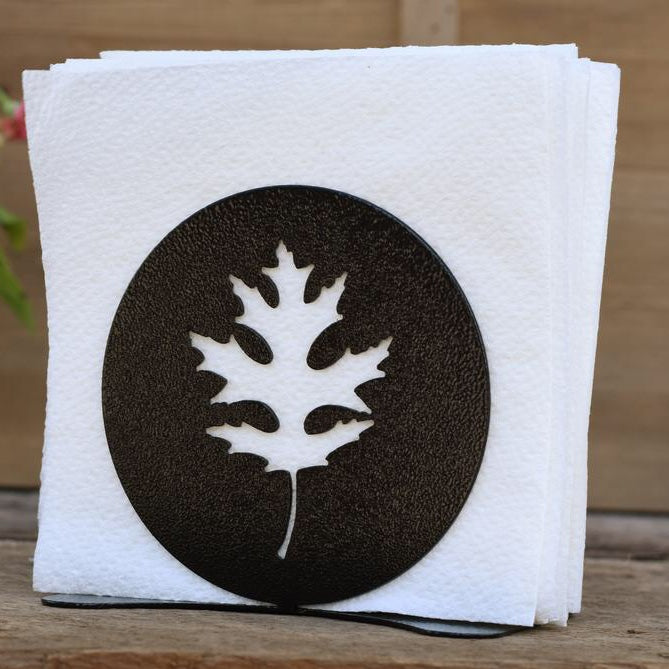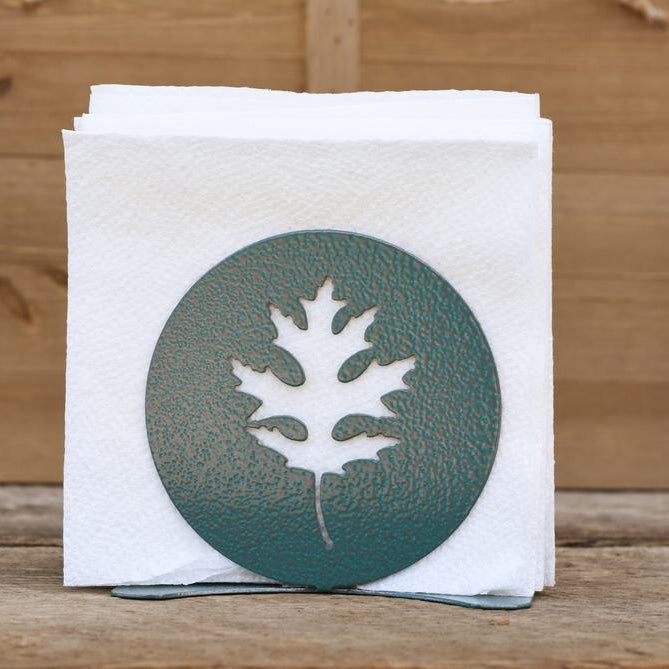 A Nature Niche exclusive design handcrafted in their in-house metal art studio. The upland pin oak (Quercus ellipsoidalis) leaf is based off an actual oak leaf and drawn by hand.
Holds most standard 6 or 8 inch napkins. Powder coated for excellent durability.

Size: ~6"H X ~6"W
Material: 16g steel