Mini Sunflower Stud Earrings by Cayenne and Cake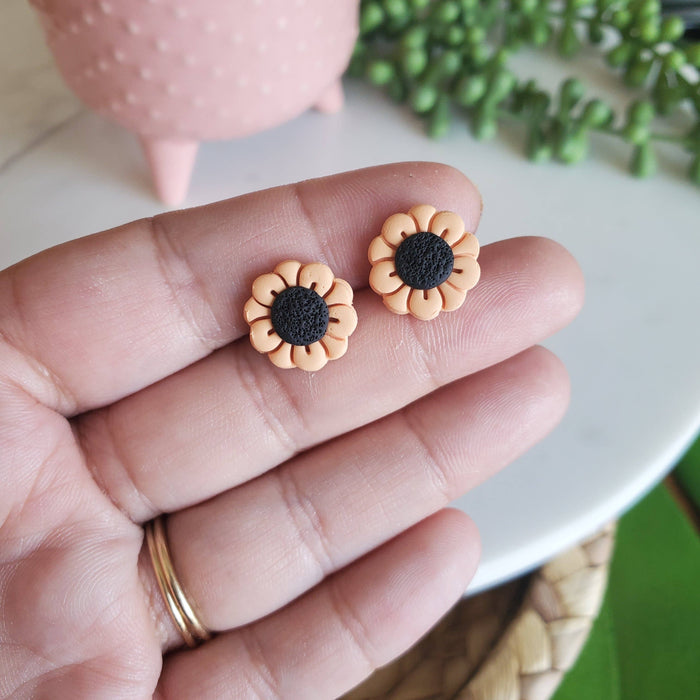 All of Cayenne and Cake's jewelry is handmade and most are made to order. They are lightweight and completed with 18k gold filled or silver hypoallergenic metals.
Handmade on Mackinac Island, Michigan, from start to finish, means they are not all uniform, making them unique. The designs may have slight variations. All clay colors are custom blended and then baked. They use fine grit sandpaper to sand and then buff each piece by hand until smooth.