Lavender + Heather Room Spray - Farm House Candle Co.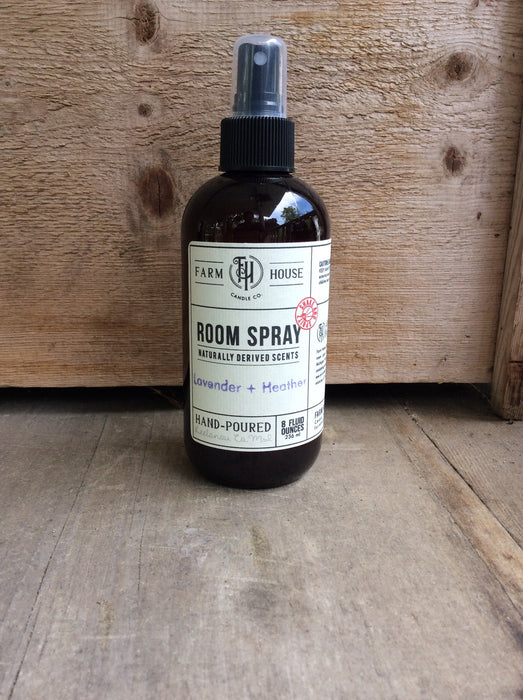 About: 
Farm House Candle Company is an artisan candle line made in Leelanau County, Michigan. 
Their 
candles are crafted from 100% natural soy for a carbon neutral burn. Every candle is hand poured to ensure the highest quality and performance.