Jr. Rangerland Travel, Doodle, Explore Activity Book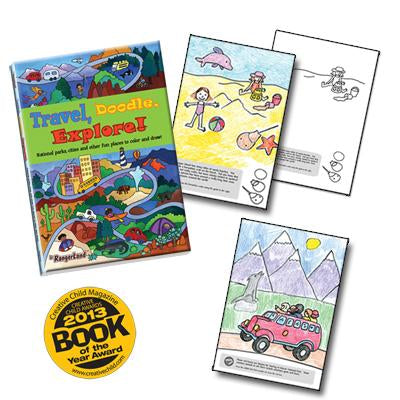 National parks, cities and other fun places to color and draw!
Let your creativity flow as you journey through this unique drawing book. Each page includes an "art starter" and ideas to spark your imagination. Color outside the lines, fill the sky with beautiful colors, add yourself to the pictures and draw your favorite animals. Read the facts to learn more about the animals, plants and different places featured in this book.  Creative Child Magazine 2013 Book of the Year Award recipient
Made in the USA.