Habanero Pepper Pineapple "Girl Boss" Hot Sauce by Grand Traverse Sauce Co.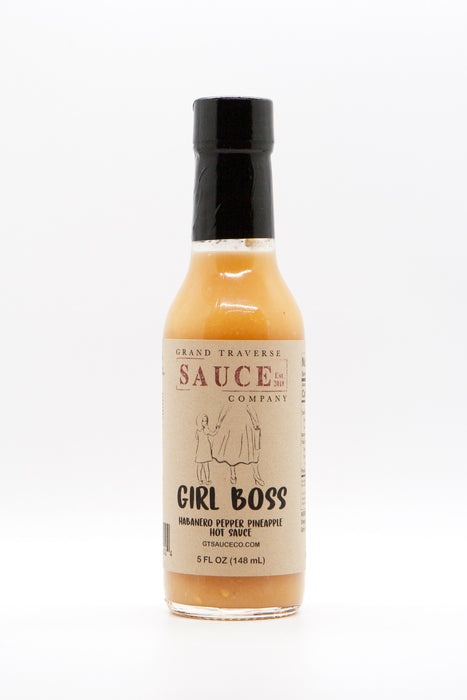 This pineapple habanero sauce is sweet but packs the heat. This sauce starts off with a sweet citrus taste and finishes with a habanero kick. 
This sauce has been a fan favorite on grilled chicken, fish, rice and tacos. We have also enjoyed this as a dip with pretzels. With its citrus flavor this would be a great sauce to spice up asparagus or other roasted vegetables. 
The sauce was inspired by a lot of great women in our lives. When we were developing our sauces we had several women interested in sampling them. We realized that most hot sauces, especially the hottest sauces are marketed to men. Yet, there are lots of women that like hot sauce. Like a true girl boss, this sauce can handle it all. 
The sauce pairs well with margaritas.