Great Lakes Map Tablecloth by Michigan Mittens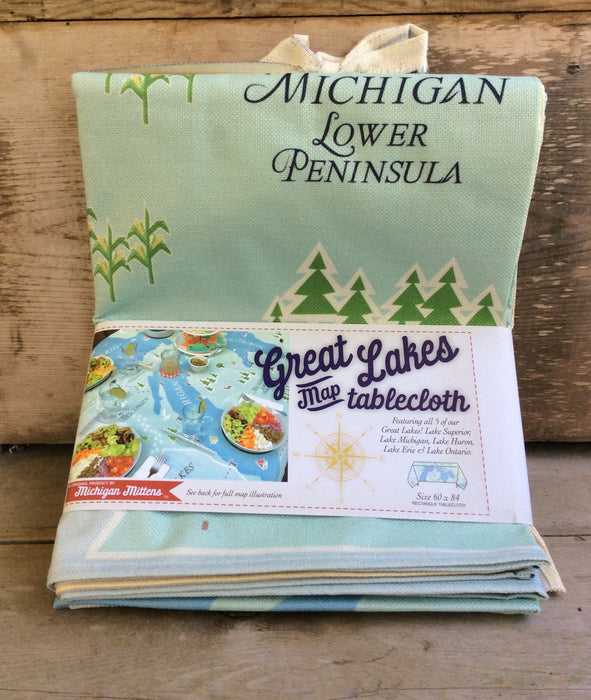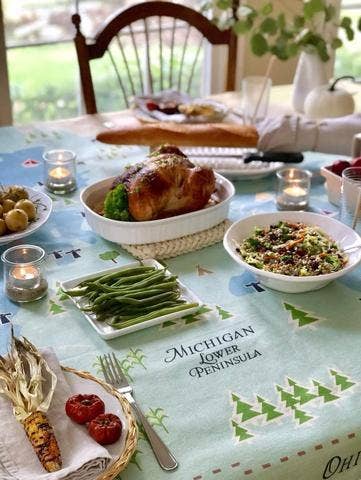 Gather your family & friends around the table and enjoy the beauty of Michigan Mittens' elegant yet nostalgic tablecloth every day, or for special occasions. Featuring their original Great Lakes Map artwork, the tablecloth is generously sized at 60" x 84" to fit a nice large table. Fabric is linen-like, 100% heavy weight polyester that washes up beautifully, and is sure to be an heirloom piece. The Great Lakes tablecloth makes a wonderful, unique gift.
*NOTE this item is one that actually is not made in Michigan. But although it's imported, it has become such a customer favorite we continue to stock it.