Cedarwood Vanilla by Long Walk Candle Co.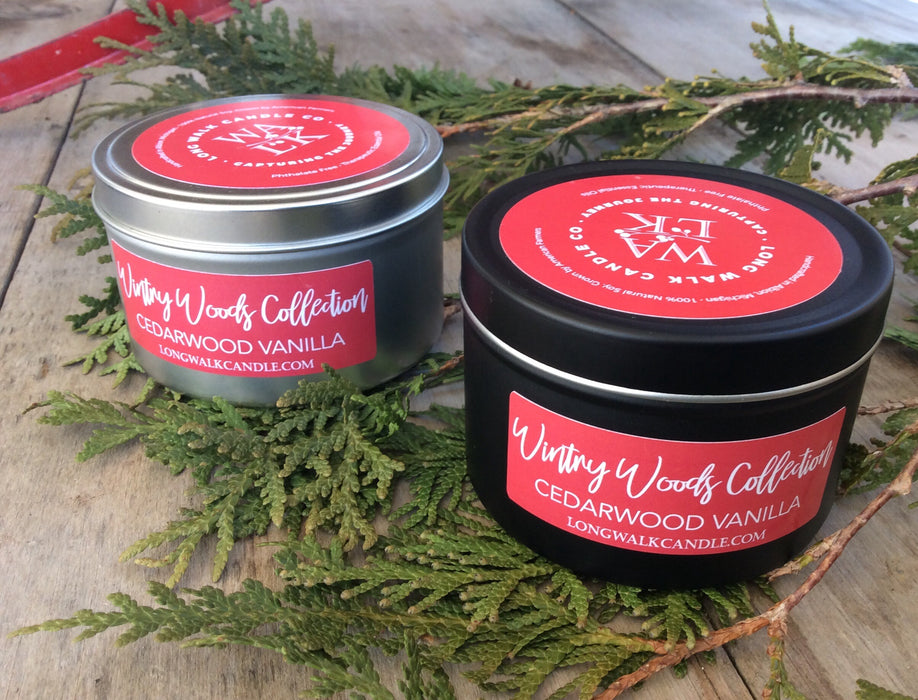 Please specify if you would prefer either a black or silver canister. 
Indulge in our warming Winter Collection that allows you to feel festive throughout the holiday season. Our special holiday scents help boost your mood during these long winter months and allow you to infuse your home with amazing fragrances that even your house guests will comment on!