Rope Leashes by Green Trout Outfitters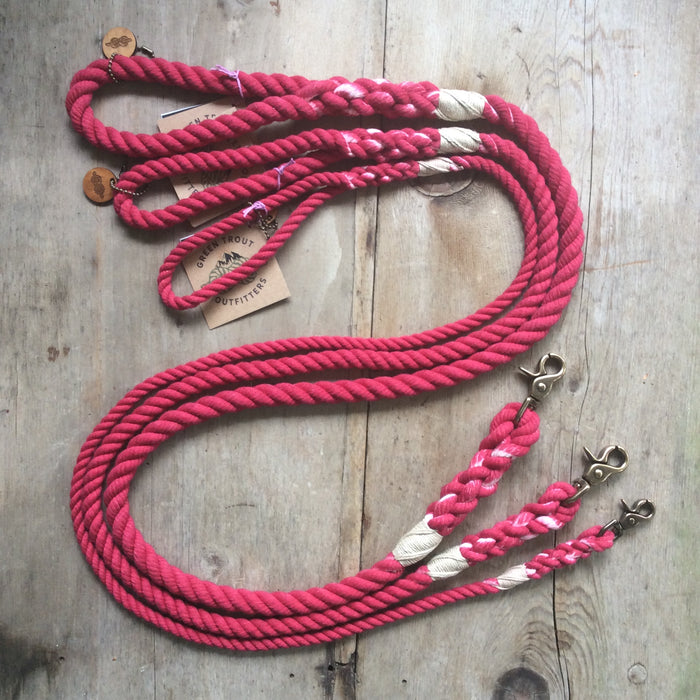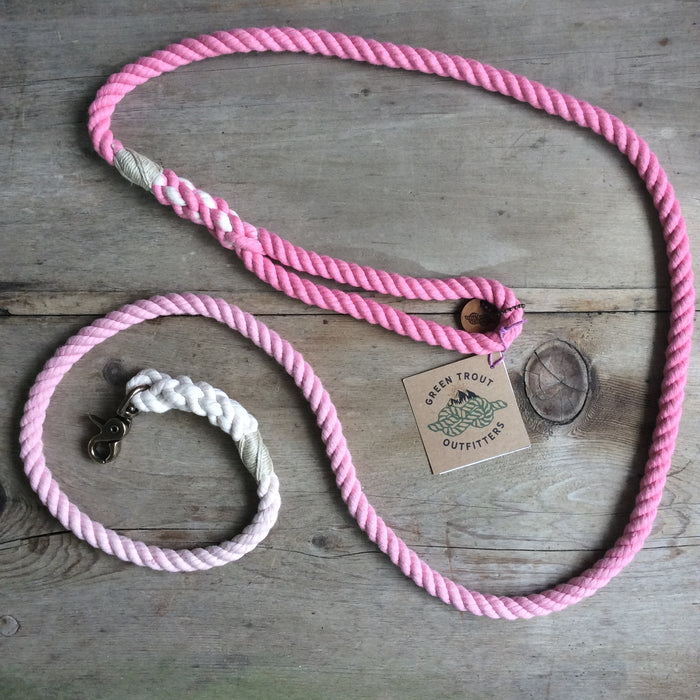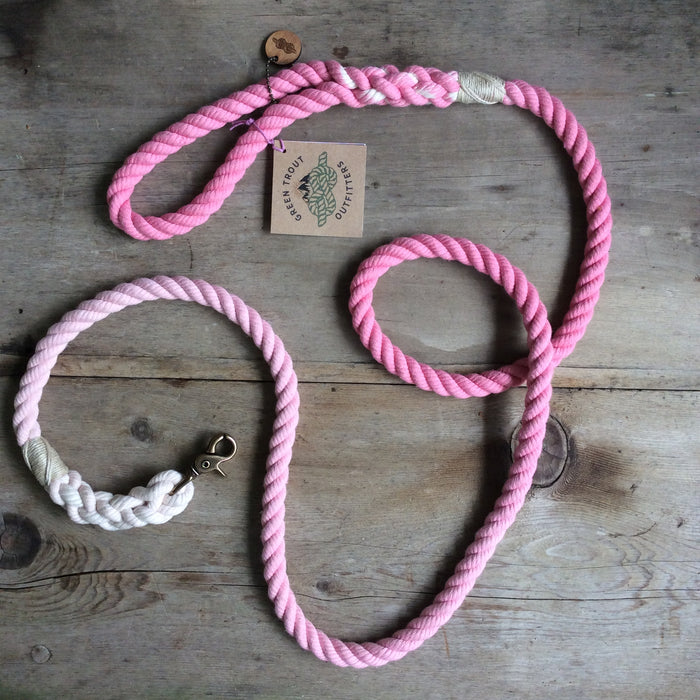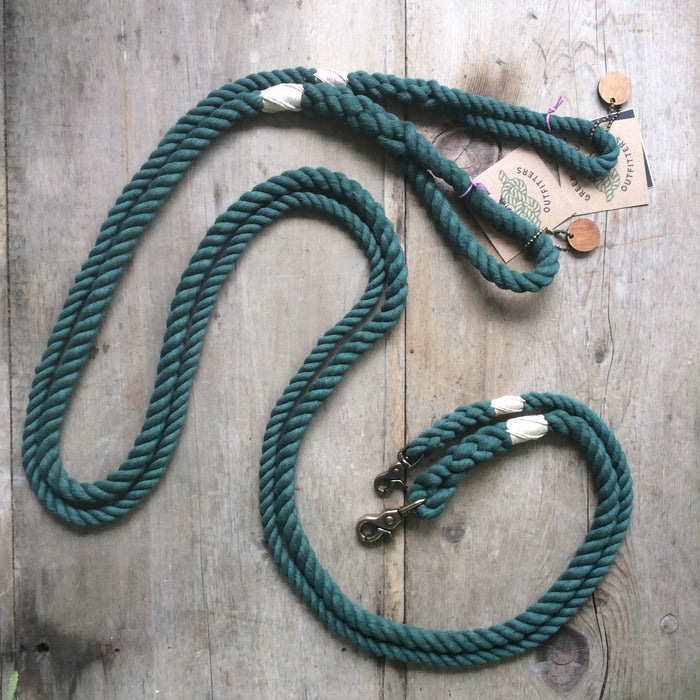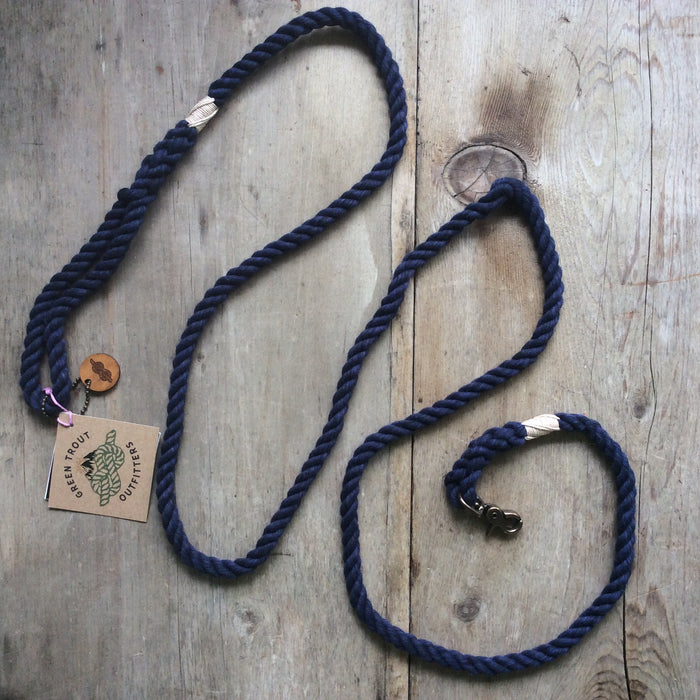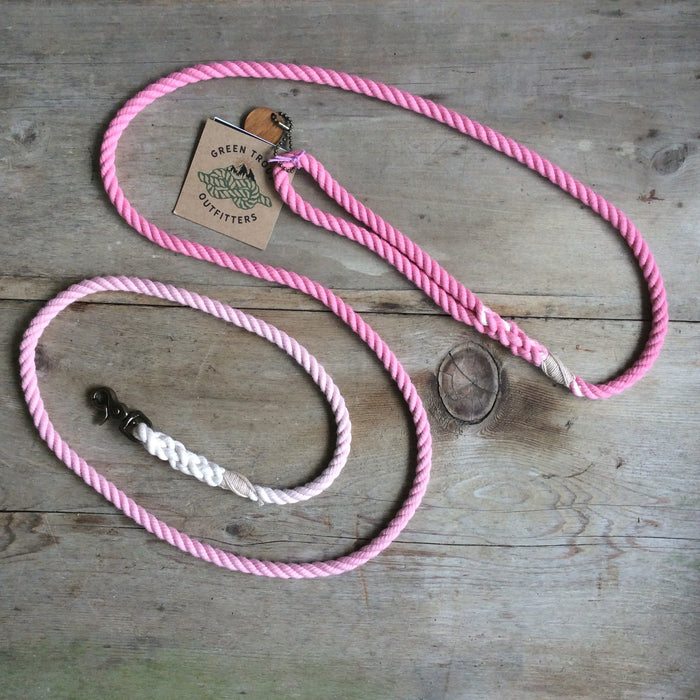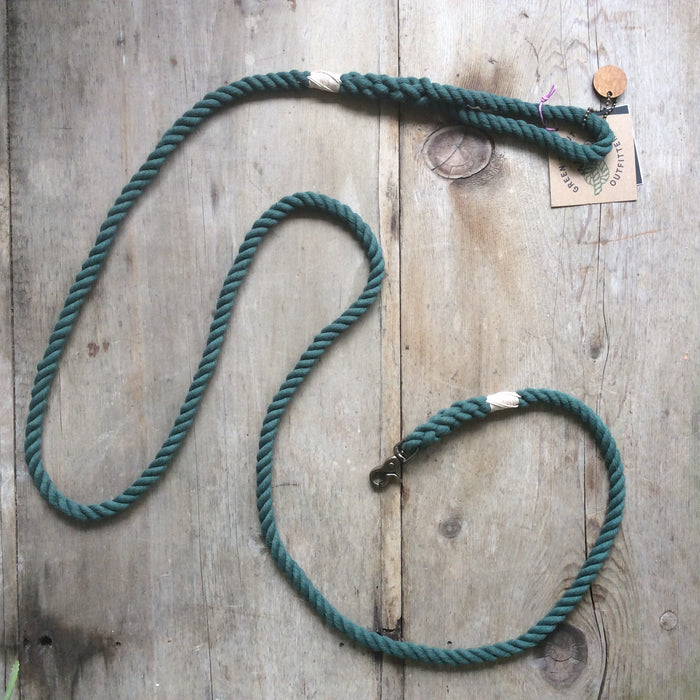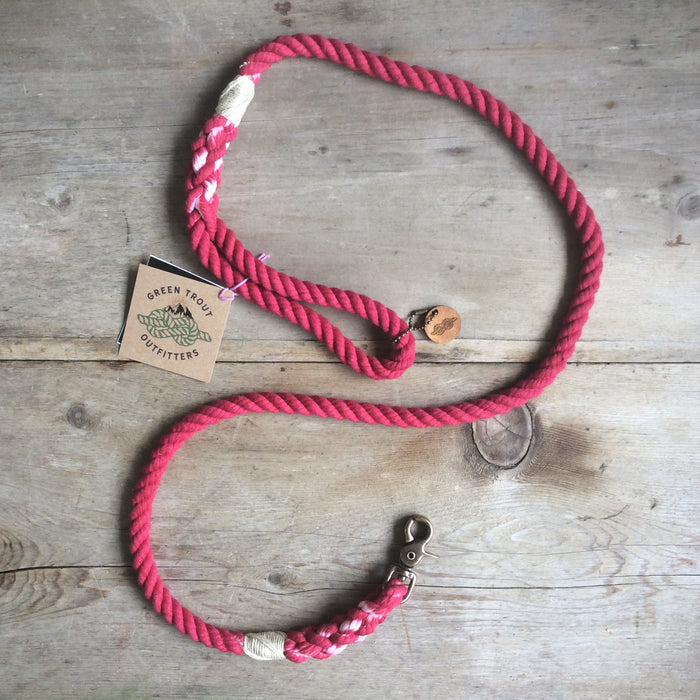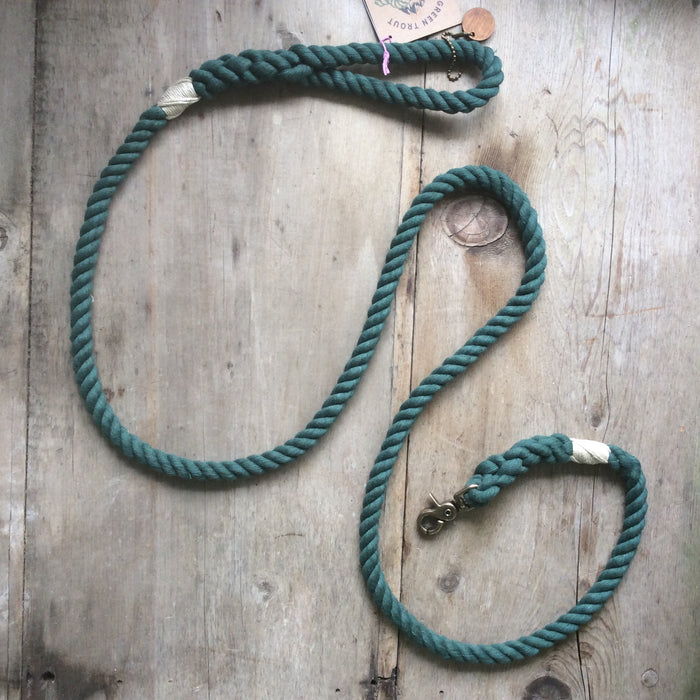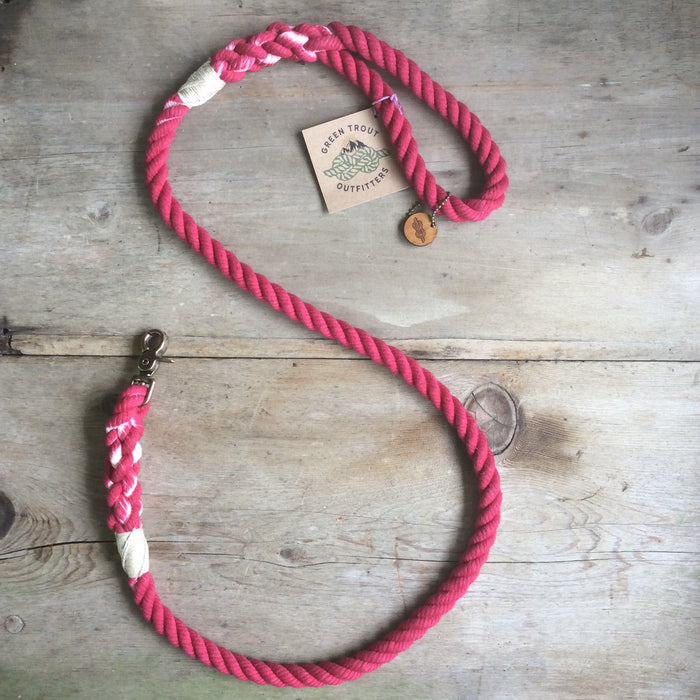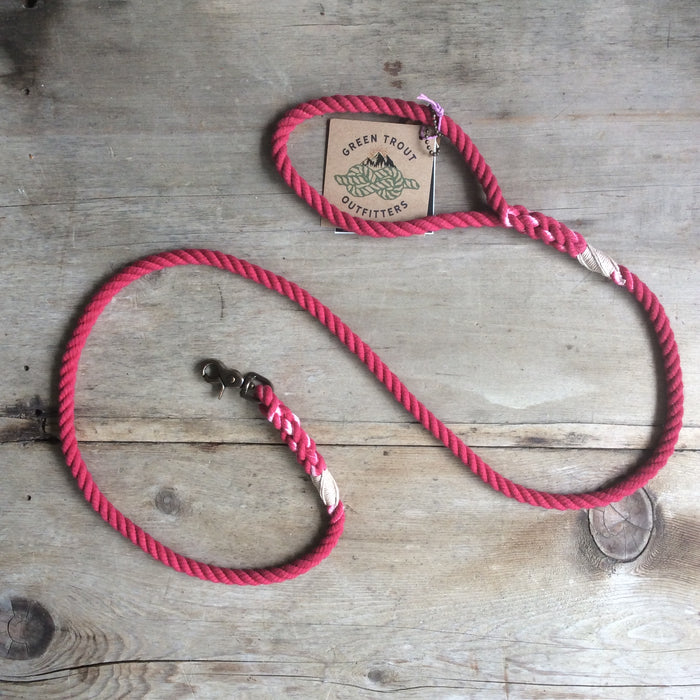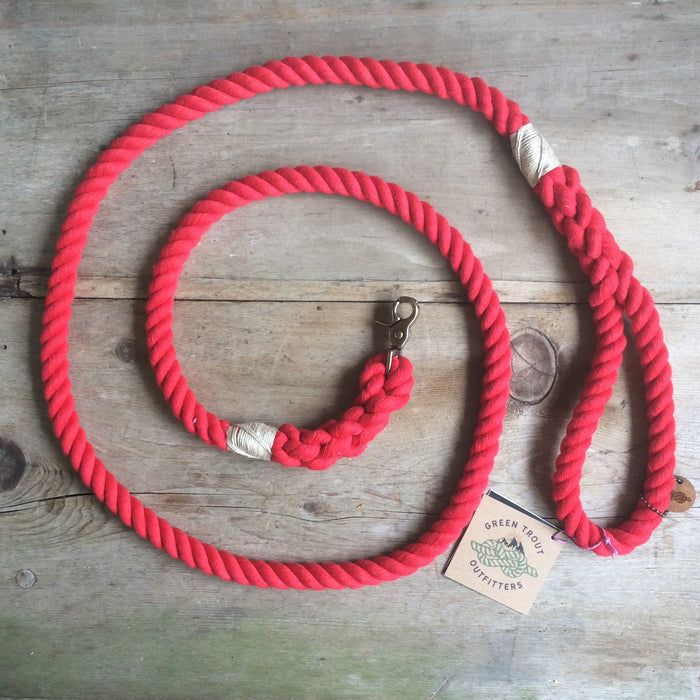 The special rope used in the Wayfarer Collection is made by upcycling that textile waste into silky soft cotton yarns that are twisted into plush 100% cotton rope. The Wayfarer Collection of rope dog leashes is completely eco-friendly and renewable. All rope is dye-free and upcycled using no water or harmful chemicals.
Every Green Trout Outfitters Wayfarer Leash is handmade right here in the USA, just for you. Colors are bright, bold and vibrant and won't fade no matter how many times your leash gets dragged through mud and thrown in the wash.
Every leash purchased donates 1 native tree to a National Forest at risk of deforestation due to fire, disease, insects and more. Together we can rebuild our National Forests and help combat climate change.
Features
USA made, lightweight 100% plush cotton rope that's unbelievably soft in the hand
Rope is made with yarns spun from textile waste, making the Wayfarer Collection renewable and eco-friendly
USA made solid brass hardware that won't rust, even in water, available in 3 finishes
Secure Sailmaker's Whip in natural hemp twine gives each leash a clean finish
Available in 3 widths for dogs of all sizes
Suggested Sizes
SMALL rope for dogs under 20 lbs
MEDIUM rope for dogs up to about 60 lbs
LARGE rope for dogs 40+ lbs
All Wayfarer Rope Leashes are made with this 100% cotton rope using upcycled textile waste. Although we suggest the above sizing, the rope we use is extremely strong and durable!
SMALL rope breaking strength is 1,125 lbs
MEDIUM rope breaking strength is 1,500 lbs
LARGE rope breaking strength is 1,950 lbs
*Note that these are approximate for leashes without knots - adding knots to leashes decreases rope strength
Care Instructions
Every leash can easily be machine washed! No matter what walk, hike or adventure you take your GTO leash on - through rain, mud, sand and snow - you can rest assured that your leash will wash up like new every time!
If your leash is really dirty, rinse thoroughly in cold water first.
Then, just place your leash(es) into a mesh laundry bag,
Toss in the machine and use chlorine-free, color safe detergent!
We recommend washing with other items such as towels or blankets on the warm or hot setting.
Then, allow your clean leash(es) to air dry!
***Each leash is handmade from beginning to end, so there may be slight variations in length. Due to the upcycle creation process, color may also vary slightly.