Upper Peninsula Love Box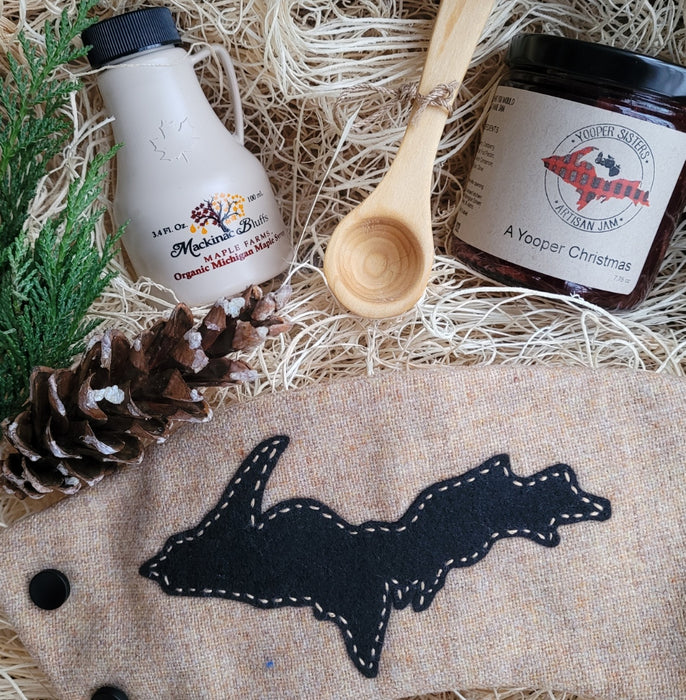 Chances are, you know some homesick Yoopers who need a little love from their favorite peninsula, and this box delivers with a jar of deliciously fruity jam by Yooper Sisters, a bottle of Rockview Ridge maple syrup, a hand-carved jam spoon by Gary Tassier of Les Cheneaux, and a hand-sewn cup cozy (fits tapered coffee cups) by Kaydee's Keepers. All this is packed with sprig of fresh white cedar and a pine cone from Applecore, giving the recipient a true whiff of their beloved northwoods. 
Each gift box includes a note on a Great Lakes card by Katie Eberts to the recipient. To include a hand-written note, please tell us what you would like to say in the "Special Instructions" box that appears in the checkout process.