Northern Breakfast Box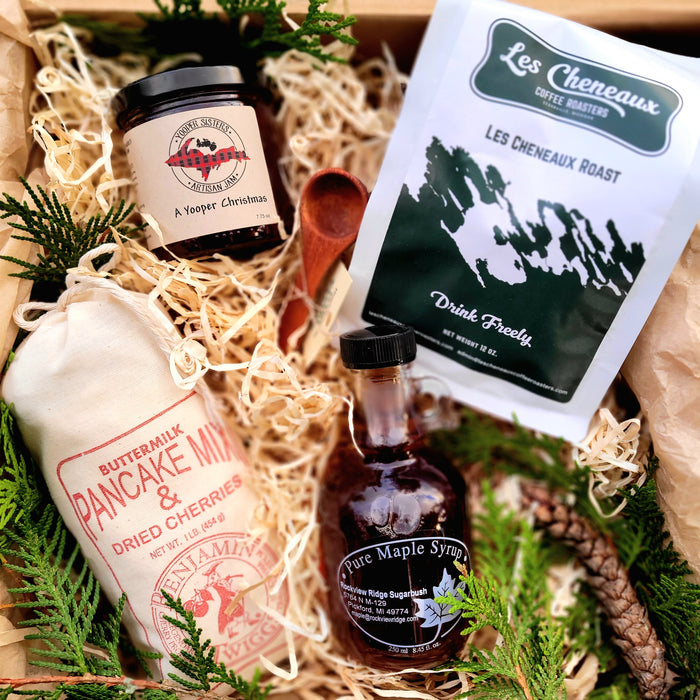 Send breakfast in a box with love from Les Cheneaux with this classic marriage of all the northern Michigan flavors you love! We've carefully selected the best handmade products, all made in northern Michigan, and nestled them in a box with rustic touches to complement this delicious gift that is sure to please anyone-- whether "Up North" begins for them at Clare, or at the Mackinac Bridge. 
The Northern Breakfast Box contains the following gifts:
-Benjamin Twiggs Cherry Pancake Mix
-Les Cheneaux Roasters Coffee Co. Les Cheneaux Roast Coffee 
-Rockview Ridge Maple Syrup
-A Yooper Christmas Spiced Strawberry & Cranberry Jam by Yooper Sisters
-Wooden Jam Spoon by Gary Tassier
-Personalized post card with message to the recipient that you provide-- we will hand write the message! 
**Please write the message for the recipient's post card in the SPECIAL INSTRUCTIONS box upon check out if ordering online. Thank you!