Lavender Mint Deodorant Cream by Wicked Soaps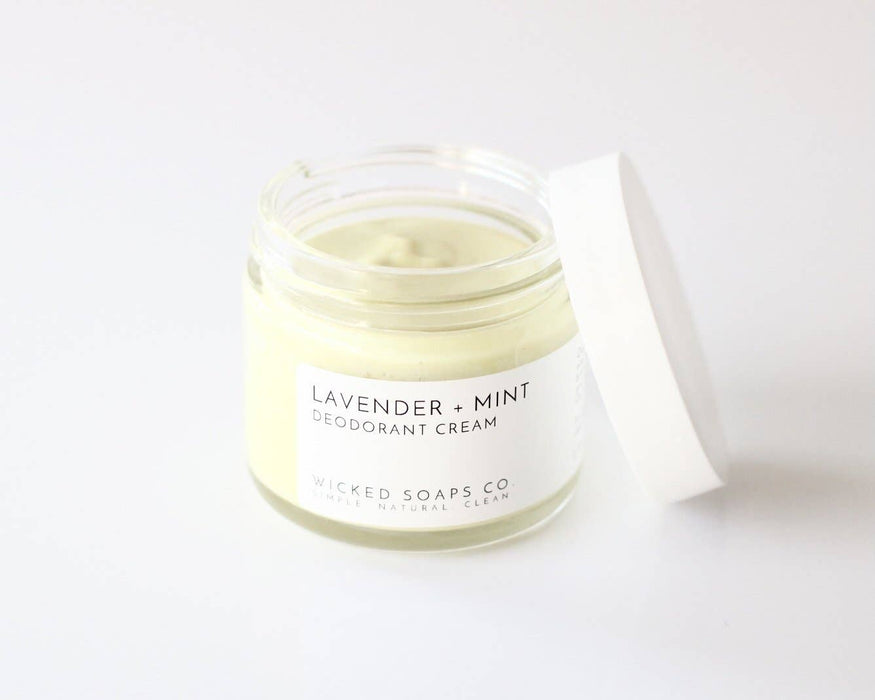 Wicked Soaps Co. natural deodorant creams are aluminum and baking soda free and formulated with a blend of gentle ingredients that control odor and help to minimize moisture all day long.  
Their unisex Lavender + Mint Deodorant Cream is formulated with a blend of lavender, tea tree and peppermint essential oils and is safe for all skin types.

Packaged in an eco-friendly, reusable, and recyclable 2 oz glass jar with lid.