The Original Les Cheneaux Love Box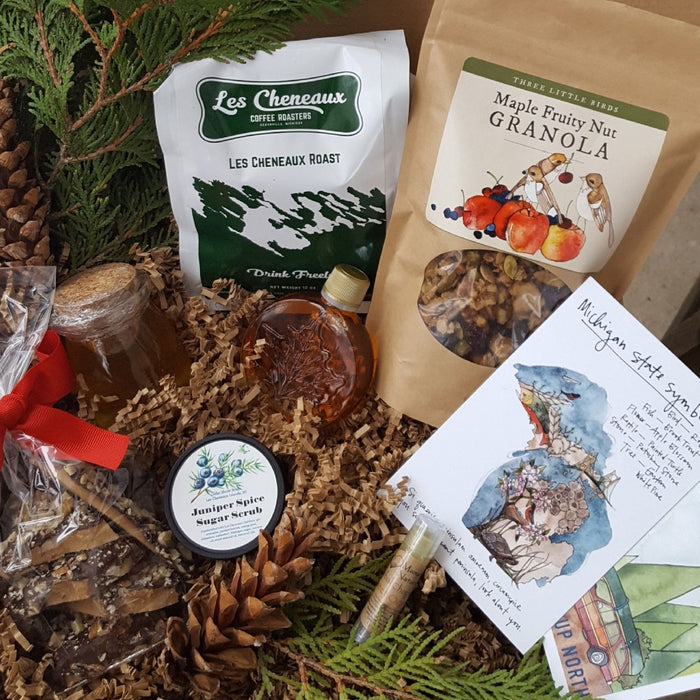 The original and most awesome hug in a box that you can send from the Les Cheneaux Islands, because we've gathered almost everything we can find made locally here in Les Cheneaux, and packed it up in a gift box with a locally-printed and designed Katie Eberts Illustration card, including the stories behind all the products, with a spring of cedar and white pine cone from Applecore! This bountiful box includes:

-Les Cheneaux Coffee Roasters' ground coffee
-Three Little Birds Maple Fruity Nut Granola
-Rockview Ridge Maple Syrup
-Northern Harvest Creations Honey
-Mama's Naturals Lip Balm
-Cedar Shore Soaps Juniper Spice Sugar Scrub featuring Les Cheneaux Distillers' gin aromatics
Each box comes with a personalized Katie Eberts Illustration post card that is hand written with a note from you! 
**Please write the message for the recipient's post card in the SPECIAL INSTRUCTIONS box upon check out if ordering online. Thank you!